Marketing Partners
---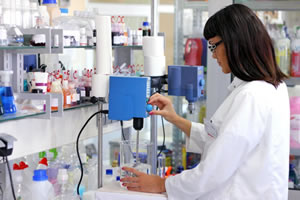 Laboratory of Expertise, Innovation and Analysis
LEIALABS
LEIALABS - Testing for the Fire Fighting Industry
Two of the most destructive forces in nature are fire and water. Fires can break out in almost any situation. Domestic fires are still all too commonplace. Forest fires are an all too regular feature of hotter, drier summers in countries all over the world. Fires in commercial premises can close down businesses and risk loss of life, while fires in the chemical, petrochemical or nuclear industries can be catastrophic, both to the environment and to surrounding populations.
Many steps can and should be taken to minimise the risk of fires, but measures should also be in place to successfully combat fire, if and when it breaks out.
It is unfortunately the case that the damage caused in extinguishing a fire can be greater than the fire itself. For example, chemicals used to tackle woodland fires may harm the environment to a greater extent than that caused by the fire itself.
Knowing the right way to combat each and every fire can save lives, save money, and save the environment.
The Laboratory of Expertise, Innovation & Analysis is dedicated to the science of fire fighting. Our qualified, skilled and experienced team of scientists and engineers create fire fighting chemicals and delivery systems for industrial, environmental and commercial fire risks.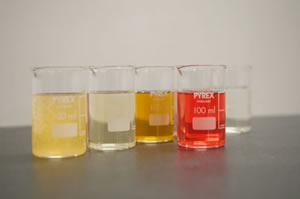 Chemicals, metals and materials are catalysed by fire and heat in a multitude of ways. LEIA works on behalf of fire fighting bodies all around the world to develop solvents and foams that can combat fires quickly and effectively without adding to the environmental damage caused by the fire.
LEIA chemists are regularly commissioned by industrial partners to design foam concentrates to tackle specific fire risks. We complete testing to ensure fire resistant chemicals and foam concentrates comply with international standards including EN3, EN-1568, ICAO and ISO7203.
LEIA offers specific analysis and normative testing, and design critical tests to measure performance levels of a range of chemical fire fighting solutions.
LEIA engineers are at the forefront of designing and developing fire fighting technology. LEIA innovations include delivery systems for fire fighting foam concentrates and respond to the challenges of fighting fires in difficult terrains and environments.
LEIA engineers regularly undertake site visits to carry out fire risk assessments and advise and assist in formulating fire fighting strategies and solutions.
Global Fire Fighting Solutions
The Laboratory of Expertise, Innovation and Analysis is the technical development arm of ABC MacIntosh - a world leader in developing fire fighting technology.
LEIA is based in the UK. We work with commercial and public organisations in Europe, Asia, Africa and Asia to develop tailor made solutions to identified fire situations.
Further Information / Contact Us
Further information on the Laboratory of Expertise, Innovation and Analysis is available on our website at www.leialabs.com.
LEIA can be contacted by telephone: +44 (0) 845 0779594
Or by e-mail: expert@leialabs.com
Leia Limited
Oriel House
Oriel Road
Bootle
Merseyside
L20 7EP
United Kingdom
Fire Protection, Extinguishers, Risk Assessments, Accessories & Training. Fire Extinguishers and Fire Safety Training, Fluorosurfactant Free Foams, Dry Powder Extinguishers, Wetting Agents, Forest Fire Prevention & Control, Petrochemical Fires, Nuclear Safety, Fire Attack Systems, Environmentally Friendly, Cost Effective
Manchester | London | Glasgow | Bristol | Edinburgh | Liverpool | Newcastle | Leeds | Durham | Peterlee | Birmingham | York | Bradford | Sheffield | Leicester | Coventry | Wolverhampton | Stoke | Derby | Nottingham | Norwich | Ipswich | Chelmsford | Cambridge | Southend | Brentwood | Basildon | Portsmouth | Exeter | Oxford | Swansea | Cardiff | Luton | Chester | Preston | Blackburn | Burnley | Northampton | Corby | Southport | North West | North East | Midlands | Sunderland | Hull | Northampton | Colchester | Margate | Ashford | Canterbury | Maidstone | Telford | Eastbourne | Brighton | Southampton | Reading | Oxford | Luton | Stoke | Plymouth | Portsmouth | Southampton | Slough | Preston | Wirral | Middlesbrough | Carlisle | Perth | Sterling | Aberdeen | Dundee